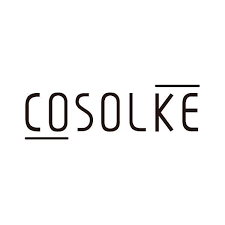 SOLVE SKIN PROBLEMS FROM PRODUCT DESIGN
Cosmetics R&D Center, which considers skin health a top priority
Cosolke works hard to present a solution for skin improvement of customers based on the rich knowledge in skin science and the diverse experience in skin care.
They company provides you with the top-quality cosmetics made based on thorough planning, research and development.
Currently we do not have the products that you choose to see, in stock. However please take a look on our featured products below or please come back at a later date when we have those products on display. You can always get in contact with us should you have any questions, we will gladly help.
You may be interested in...