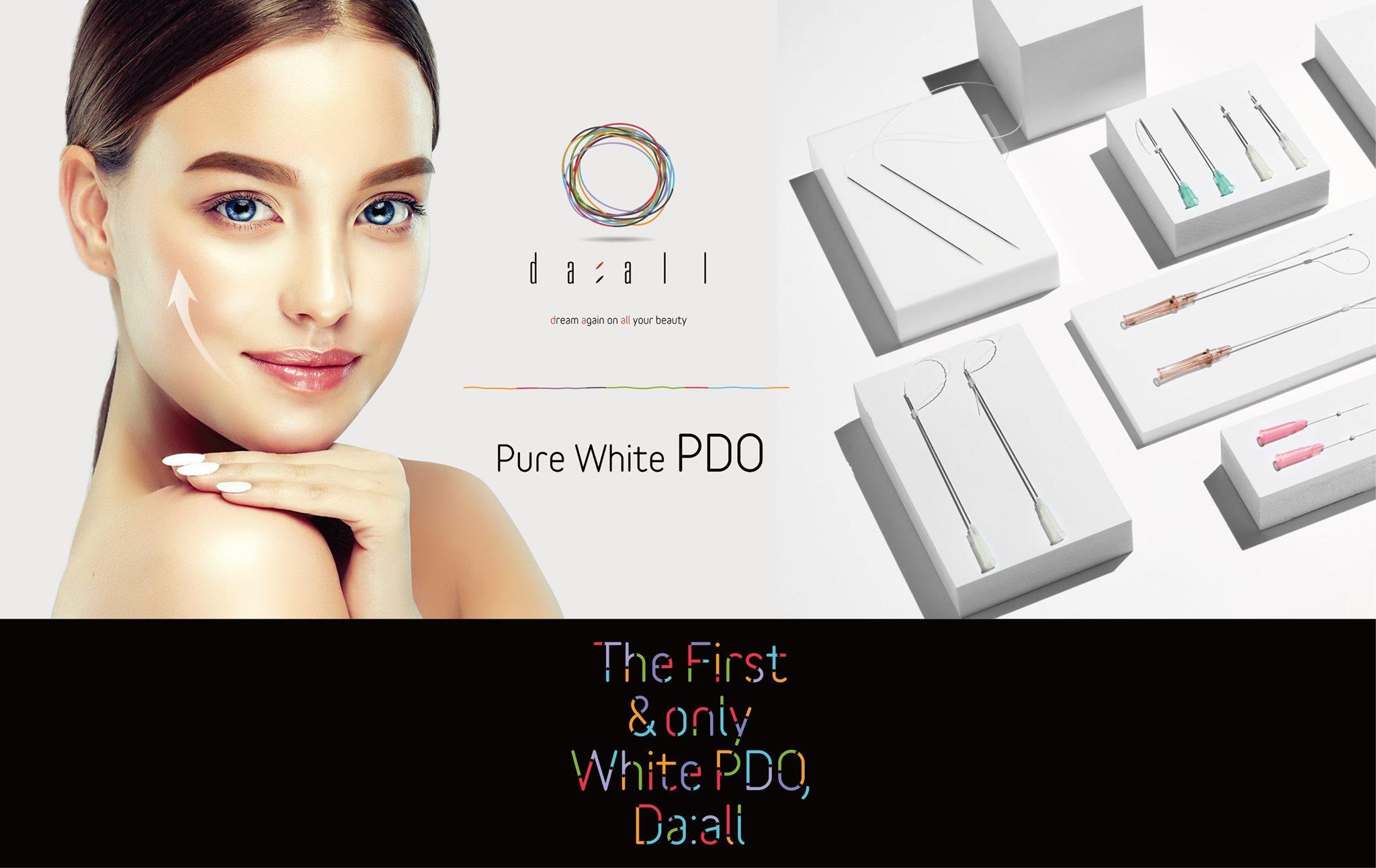 Brand Da:all offers threads created from white PDO (polydioxanone). Unlike conventional violet PDO – Meta-Biomed white PDO goes through 8 stages of production and cleaning in "clean rooms" in the complete absence of water vapor (humidity very negatively affects the quality of the thread). This results in an ideal product, both in terms of characteristics and purity. Thanks to this technology, the threads provide a longer effect, and retain their properties twice as long as ordinary threads of other Korean manufacturers.
An important and interesting advantage is the absence of dyes in the composition of the thread, which ensures not only higher strength (due to the absence of impurities), but also guarantees the absence of contouring, which is especially important when working with various areas of the face.
In addition to the main advantages of white PDO, which are: longer service life, higher strength and lack of contouring, making cuts on Cobra threads eliminates the main disadvantage of threaded cogs, which is that the tractive force does not persist for a long time from – for thinning the thread core.
Cobra Cog uses the patented META-BIOMED double cut technology, which maximizes the yarn pulling force and provides a long lifespan of the tightening effect. This is achieved by the fact that the shape of the tooth is less deformed than conventional notches from other manufacturers. The Cobra serrations also enhance the yarn's pulling capabilities to a wider area, thanks to the use of a 360 degree serrated helix.
Each pack contains 10pcs X 2