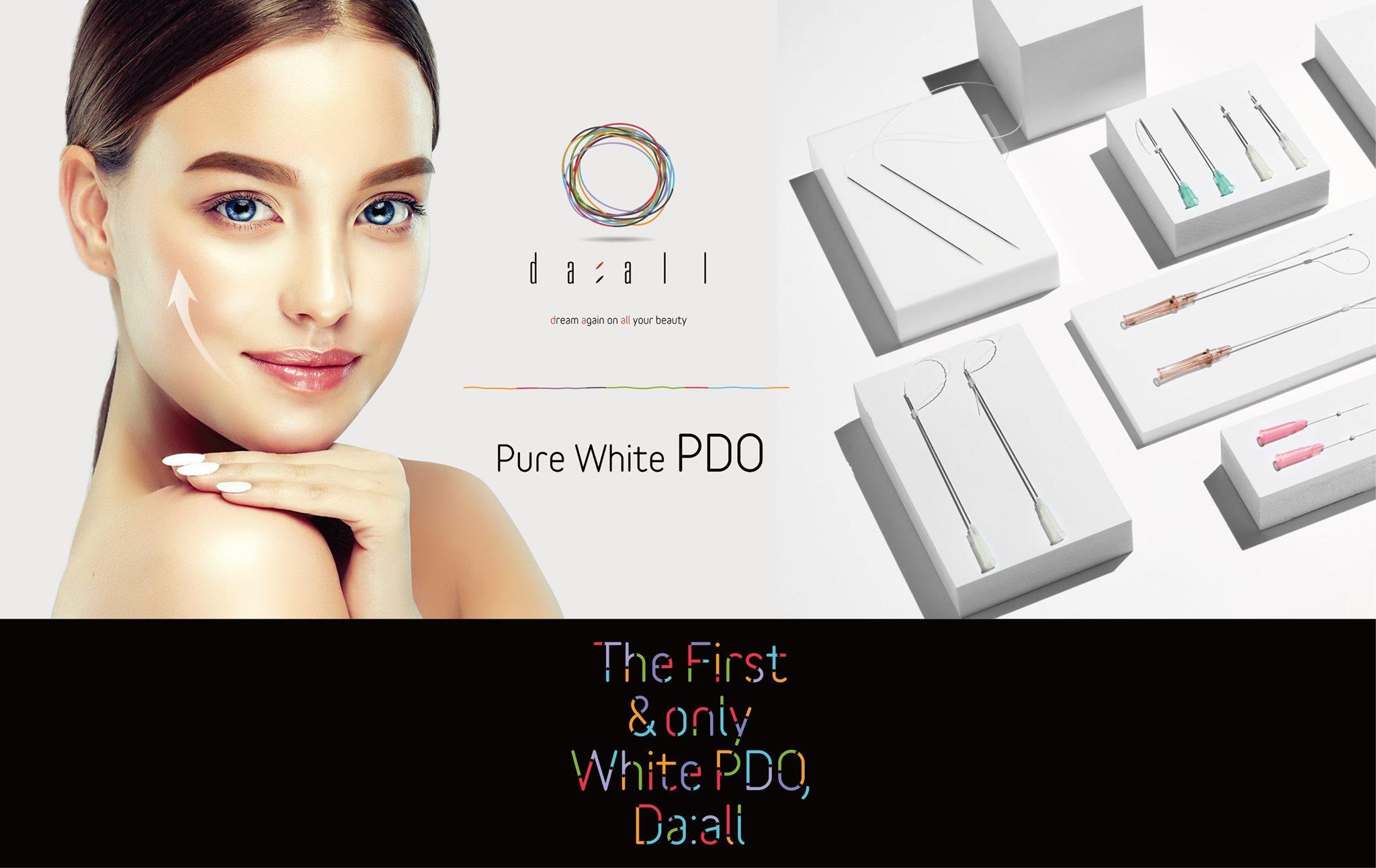 Brand Da:all offers threads created from white PDO (polydioxanone). Unlike conventional violet PDO – Meta-Biomed white PDO goes through 8 stages of production and cleaning in "clean rooms" in the complete absence of water vapor (humidity very negatively affects the quality of the thread). This results in an ideal product, both in terms of characteristics and purity. Thanks to this technology, the threads provide a longer effect, and retain their properties twice as long as ordinary threads of other Korean manufacturers.
An important and interesting advantage is the absence of dyes in the composition of the thread, which ensures not only higher strength (due to the absence of impurities), but also guarantees the absence of contouring, which is especially important when working with various areas of the face.
Since Premium Molding threads do not undergo thermal processing during production, it allows them to have a longer decay time and increases the period for the formation of collagen scaffolds, which is especially important in areas with thin skin (face) or skin of aged patients.
They retain traction and durability for a longer time, unlike simple cogs from other manufacturers. In addition, after processing the thread, there are no burrs left, and they remain constant while other burrs damage small tissues and cause unpleasant pain in the patients. Among other things, the end of the Molding Cog thread is treated in a special way so as not to cause pain during and after the introduction of the thread lifting procedure.
The Advantages of Premium Molding:
Metabiomed's special Non-heating process allows the cog to maintain strong anchoring ability and durability.
The process leaves no burr, so it causes less pain after the treatment.


All of Da:all products are transparent and undyed PDO optimized for thin skin (nose, forehead, under eyes, etc.)
Each pack contains 4pcs X 2