Dr. Hedison Gold Activation Ampoule Serum 
Serum with colloidal gold Gold Activation Ampoule Serum from the Korean brand Dr. Hedison has a rejuvenating, smoothing, tonic effect on the skin of the face. Due to its rich composition, this product fills the skin with valuable substances, improves its elasticity, tone and texture. Regular use of serum with colloidal gold helps to improve complexion, reduce hyperpigmentation, and get a younger, smoother and radiant skin look.
This is a high-quality ampoule serum that enhances skin hydration and elasticity.
99.9% pure 24-carat gold makes the skin clean and radiant, the vitality of dry skin increases, and gold also enhances skin protection from environmental influences.
Serum makes your skin more elastic, provides nutrients necessary for healthy skin, giving it a radiant and healthy appearance.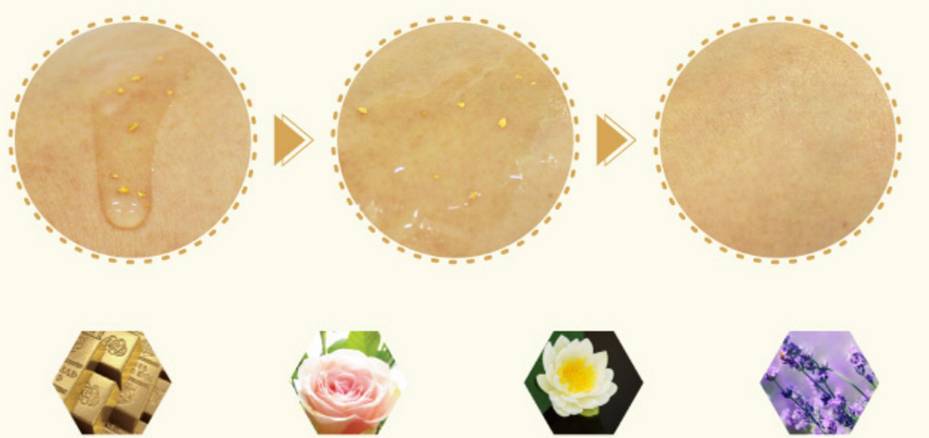 With the main ingredient of a Western rose flower and an extract of 6 different herbs, serum gives vitality and moisture to the skin, smoothes and moisturizes the skin, and also keeps the pores clean.
The main components:
Gold – activation of skin function;
Western rose flower – makes the skin radiant and healthy.
Koptis Japanese Makino Extract – soothes and improves skin texture
6 herbal extracts – soothing effect and skin nutrition.

Using Gold Activation Ampoule Serum colloidal gold serum, you will get nourishment, elasticity, hydration and skin whitening at the same time!
Product Advantages:
Anti-aging effect.
Improving the elasticity of the skin and the fight against wrinkles.
Younger, smoother and radiant skin.
Method of application: Apply serum to cleansed skin with soft patting movements.