Natural Fermented Grain Mask Sheet is specially formulated with a high concentration of Aspergillus/Rice ferment Extract,Galactomyces Ferment Filtrate, Bifida Ferment Lysate, Centella Asiatica Extract which helps Skin Brightening, Anti-wrinkle, Skin Barrier Recovery, Younger looking.
Aspergillus is Makgeoli extract, beneficial bacteria of yeast mold which smoothes skin and enhances its tightness to prevent damage. Fermented and filtered rice extract has excellent skin elasticity enhancement effect, containing polypenol, isoflavone, pitera which are the product after the fermentation of wine-making ingredient, yeast and the skin revitalizing ingredient produced during this fermentation process blooms up your skin to be elastic, clear and translucent.
Volume : 50ml X 5 PCS
How to use
1. After cleansing, prep the skin with a toner.2. Apply the sheet mask evenly over the entire face avoiding the eyes and mouth.3. Remove the sheet after 15-20 minutes, and lightly tap the remaining essence with your hand to absorb.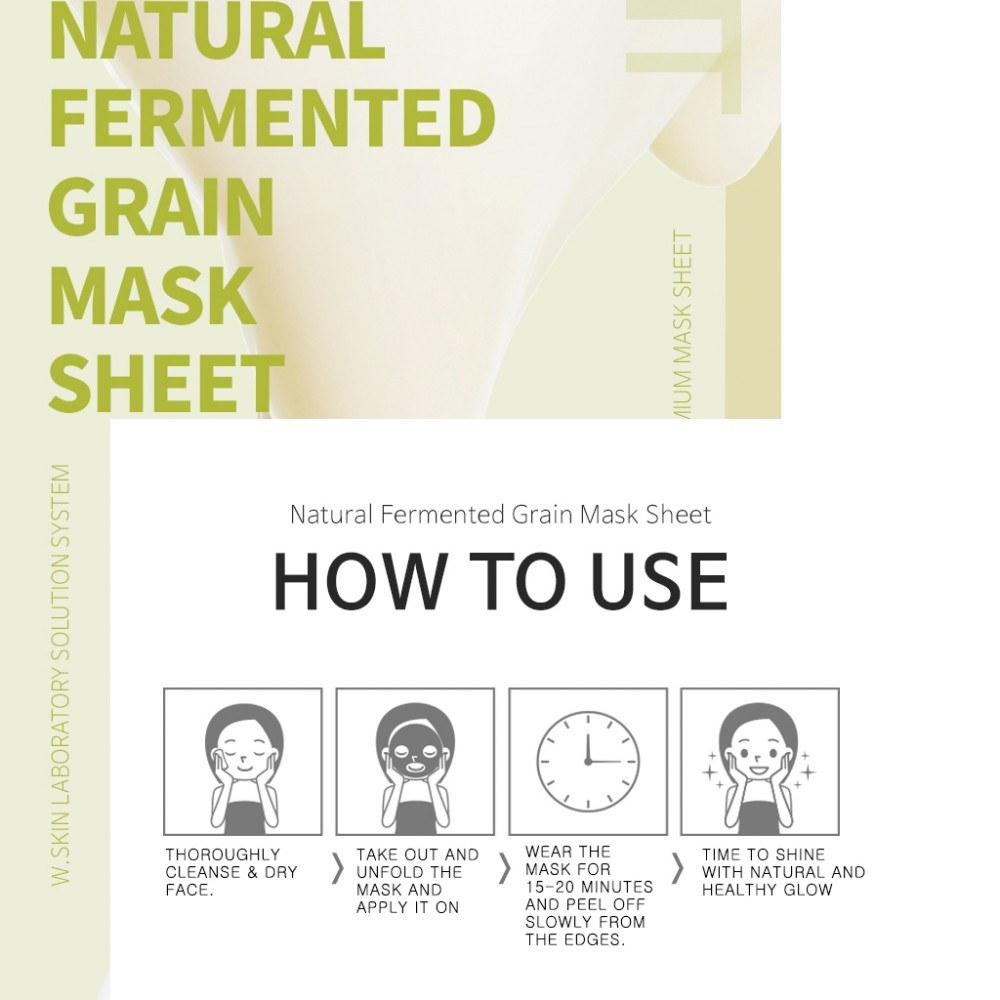 Ingredients
Aspergillus/Rice ferment Extract,Galactomyces Ferment Filtrate, Bifida Ferment Lysate, Centella Asiatica Extract